The festival opens on June 29 and ends on July 3 with a selection of the best.
35 films will be screened in three sections and the statue (Arkab) will be awarded to the best.
The AGIFF Festival is held outdoors and includes the red carpet, workshops, review sessions and film screenings.
The director of the festival is Abdolreza Kahani, an Iranian director who has established the festival to screen films with free thought. Abdolreza Kahani, who has won prestigious awards at international festivals, left Iran after his films were banned and censored.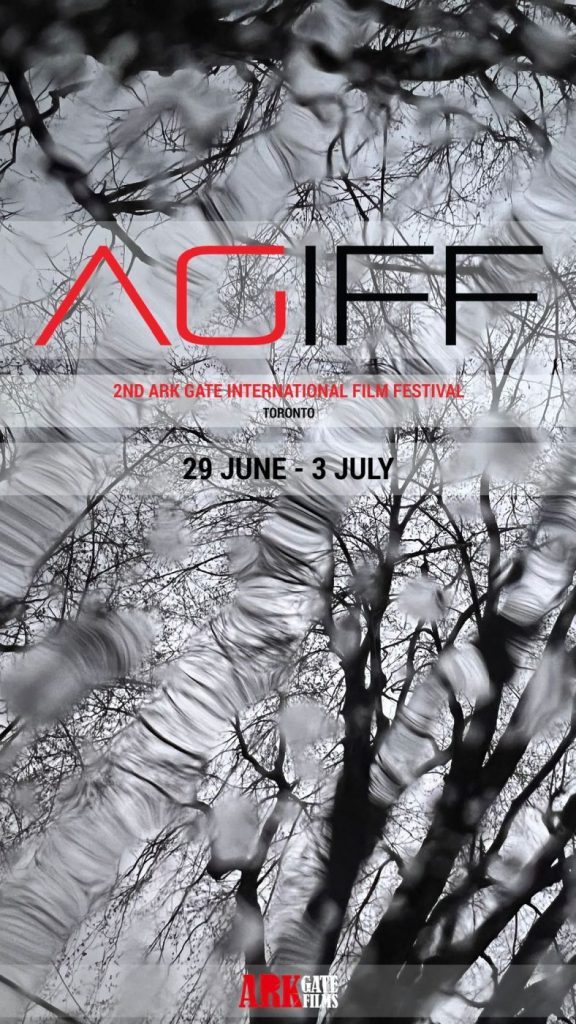 Short Film:
1- SCARF
MARJAN SAFABAKHSH
2- ADAPT
KAMAL KACHOOEIAN
3- DABUR
SAEID NEJATI
4- INERT
ERFAN MALEK HOSEINI
5- WARCELONA
VALI KARIMNIA
6- TIDE
PEDRAM MEHRKHAH
7- BRUISED
ALI TAVAKOLI
8- BEFORE DARKNESS
MOSAYEB HANAEI
9- LIFELINE
ABDOLLAH Sahin
10- MOTHER
SINA & SOHEIL NAZARI
11- CONDEMNED
MOHAMMAD YOUSEFI
12- THE HIRED HAND
MOHAMMAD REZA KESHAVARI
13- SYNTHESIS
MOHAMMAD TOWRIRARIAN
14- VOICES IN THE WAVES
NAVID ZARE
15- POLAR BEAR CLIMATE CHANGE
MILAD MOTAHARI
Student Short Film:
1- MRS. SOTOODEH
SAHRA VARYANI
CANADA
2- OVERDUE
YASSIN NOUR
CANADA
3- 7th BIRTHDAY
SHOLEH LAJEVARDI
CANADA
4- INSEPAEABLE
DARIUSH BAHALOU & KAMYAR RAHNEMARAD
CANADA
5- NOT MY PRESIDENT
ARVIN ZOKAEI
CANADA
6- DEORESSED CHICKEN
ELNAZ ZARSAZAN
CANADA
7- MAMI
NAJMEH TANSAZ
CANADA
8- THE CORRIDOR
AMIR ZAVOSH
CANADA
9- THAT FRIEND
SAHRA VARYANI
CANADA
10- THE ISLANDERS
NAOMI BAKER
CANADA
11- BIRTHDAY 2022
PARMIS TABARI
CANADA
12- 5 BIG MACS FOR SALVATION
SEPIDAR VALYAN
CANADA
13- THESE THREE PEOPLE
NAVID EDALATI FARD
CANADA
14- GREY HAZE
KIMIA MOTEVALLI
CANADA
15- ON THE MOON
MEHDI ESLAMPOUR
CANADA
16- THE MOTHERS
MARYAM SALAMAT
BELGIUM
17- THE PRIVET AREA
AMINEH SOMEH
UNITED STATES
18- MIREYITA
ORANGEL LUGO
BOLIVARIAN REPUBLIC
19- AT YOUR SERVIS
TIME WORK
NEDERLAND
20- DEADHEAD
AHMAD NASROLAHI
ITALY
21- DAMNOOSH
BEHNAZ SHOAR
GERMANY
PROJECTION SPECIALE:
1- DELITHED
ABDOLREZA KAHANI
IRAN
2- I AM HERE
ALLEN FOROUHAR
CANADA