The moment we've all been eagerly awaiting has finally arrived. After days of exceptional films, thought-provoking narratives, and breathtaking cinematography, it's time to celebrate the talented filmmakers who have captivated us all at the AGIFF Film Festival. This year, we took a unique approach by putting the power of judgment in the hands of the true connoisseurs of cinema—the audience. With their discerning taste and valuable votes, they have selected the winners who have left an indelible mark on our hearts and minds.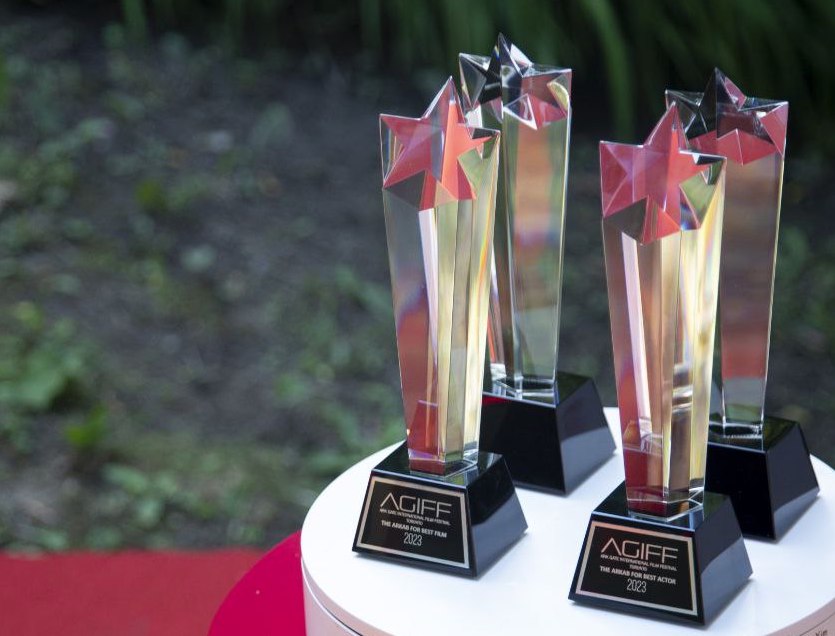 🏆 BEST ACTOR:
In the category of Best Actress, we applaud "Nika Shahnazzadeh" for their extraordinary performance in "The Untouchable", directed by "Avazeh Shahnavaz" from "Iran".
With their exceptional talent and dedication, they have brought their character to life, captivating audiences and delivering a truly memorable portrayal.
We only have one actor winner because we don't differentiate between genders.
🏆 BEST SCREENPLAY:
The award for Best Screenplay goes to "Sharon Yaish and Golan Rise" for their outstanding writing in "Lost Angeles", directed by "Sharon Yaish and Golan Rise" from "Israel".
Their skillful storytelling, compelling dialogue, and masterful characterization have elevated the art of screenwriting and enriched the overall cinematic experience.
🏆 BEST DIRECTOR:
The award for Best Director goes to "Onur Yagiz" for their exceptional work in "Fatih the Conqueror" from "France".
Their visionary storytelling, meticulous direction, and profound understanding of the craft have resulted in a cinematic masterpiece that leaves a lasting impact.
🏆 BEST FILM:
Finally, the prestigious award for Best Film is bestowed upon "Van Gogh in Love", directed and produced by "Jean Luc AYACH".
This remarkable production has touched the hearts and minds of viewers with its captivating narrative, brilliant performances, and artistic excellence.
We congratulate all the winners for their exceptional achievements in their respective categories. Your creativity, talent, and dedication have contributed to the magic of cinema and have left an indelible mark on the festival and its audience.
We would also like to express our gratitude to all the filmmakers, producers, and the entire cast and crew involved in the creation of these outstanding films. Your passion, hard work, and artistic vision have made this festival a resounding success.
As we celebrate these achievements, let us remember that the power of storytelling knows no boundaries and transcends all distinctions. We honor the talent and dedication of all filmmakers, regardless of gender, and recognize the invaluable contributions they make to the world of cinema.
Thank you to the audience, who played the crucial role of jury by voting for their favorite films. Your participation and enthusiasm have made this festival a true celebration of the art of filmmaking.
Once again, congratulations to all the winners, and we look forward to another incredible edition of the AGIFF Film Festival in the future! 🎥✨
Please visit the gallery to view the pictures of the festival.